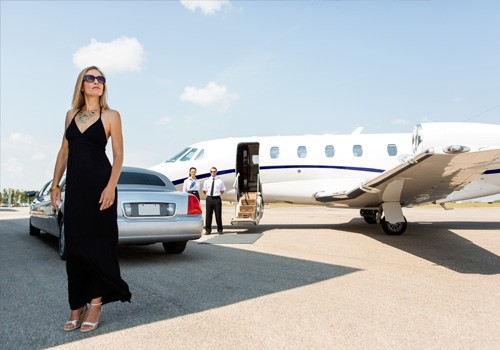 Welcome to Boston Limo Services, where sophistication and convenience come together to redefine your travel experience. Whether you're visiting Boston for business, leisure, or a special occasion, we're here to provide you with the pinnacle of luxury transportation. From our meticulously maintained fleet of premium vehicles to our professional chauffeurs, every aspect of our service is designed to exceed your expectations. Discover the world of Boston Limo Services and experience travel like never before.
At Boston Limo Services, we understand that the journey is an integral part of your overall experience. That's why our fleet of vehicles has been carefully selected to offer you unparalleled comfort, ensuring you arrive at your destination relaxed and ready to conquer the day.
Step into a world of elegance with our limousines. Plush leather seating, climate control, and state-of-the-art entertainment systems transform your ride into a haven of comfort and relaxation.
Our diverse fleet includes vehicles of various sizes to accommodate your needs, whether you're traveling solo, with colleagues, or family. Everyone can travel in style, ensuring that your journey is as enjoyable as your destination.
We take pride in maintaining our fleet in pristine condition. Regular maintenance and thorough cleaning guarantee that your limo is always in top shape, reflecting our commitment to quality.
Your safety is our top priority. We adhere to the highest safety standards, ensuring that every ride with us is secure and worry-free.
We understand the value of your time. Our commitment to punctuality means you can rely on us to get you to your destination on schedule, every time.
Booking with Boston Limo Services is a breeze. Our user-friendly booking system makes securing your transportation quick and hassle-free.
Our chauffeurs are more than drivers; they are local guides with a deep knowledge of Boston and the surrounding areas. Count on them to provide insights and recommendations to enhance your journey.
Why settle for ordinary transportation when you can enjoy the extraordinary? The Boston Car Service experience is not just about getting from point A to point B; it's about elevating your entire journey. It's about making a statement when you arrive and ensuring that every moment of your travel is filled with comfort, luxury, and style.
Imagine a world where you never have to worry about traffic, parking, or the stress of navigating unfamiliar roads. With Boston Limo Services, this world becomes your reality.
For years, Boston Limo Services has been the go-to choice for individuals, corporations, and event planners seeking the pinnacle of transportation service in Boston. Our legacy of excellence is built on a foundation of trust, reliability, and a passion for providing an exceptional travel experience.
Whether you're a frequent traveler in need of reliable corporate transportation, a visitor seeking to explore the beauty of Boston, or a couple celebrating a milestone, our team is here to make your journey memorable.
Your journey begins with Boston Limo Services. Join the countless satisfied travelers who have experienced the luxury, convenience, and professionalism of our service. Let us be your trusted partner in transportation, ensuring that every trip is an experience to remember.
Ready to elevate your travel experience? Contact us today to book your ride with Boston Limo Services. Your comfort, safety, and satisfaction are our top priorities. Experience travel as it should be.