BOSTON TO WORCESTER CAR SERVICE
BY BOSTON SUBURBAN COACH
Embark on a journey of comfort and sophistication with our premier Boston to Worcester car service. Our chauffeur-driven luxury vehicles promise a seamless and enjoyable ride through scenic landscapes from Boston to the vibrant city of Worcester. Meticulously maintained for optimal performance, our fleet seamlessly blends style with reliability, ensuring a stress-free travel experience. Whether you're a leisure traveler exploring Worcester's cultural gems or a business professional on the move, our service is tailored to exceed expectations. Revel in the picturesque journey, confident that your Boston to Worcester travel is characterized by excellence and unparalleled service. Book now for a refined and delightful transportation experience.
PREMIER BOSTON TO
WORCESTER CAR SERVICE
OPERATING SINCE 2005
ARE YOU A FREQUENT TRAVELER? CREATE AN ACCOUNT WITH BOSTON SUBURBAN COACH!
BEST BLACK CAR SERVICE TO
WORCESTER MA
OFFERING EXCEPTIONAL SERVICES EVERY TIME!
Boston to Worcester Car Service is a popular option that many people use on a regular basis. Whether you're heading to Worcester for work or for pleasure, having a reliable car service to take you there is essential. In this article, we'll take a closer look at the benefits of using a car service for your trip from Boston to Worcester, as well as the top car service provider in the area.
Worcester is a city located in central Massachusetts, known for its diverse population and rich history. The city is home to several top-notch colleges and universities, including Worcester Polytechnic Institute and Clark University. Worcester is also known for its cultural attractions, such as the Worcester Art Museum and the Hanover Theatre for the Performing Arts. The city is home to a variety of restaurants and bars, offering cuisine from around the world. Worcester's parks, including Green Hill Park and Elm Park, offer plenty of opportunities for outdoor recreation. Additionally, the Worcester Red Sox, the Triple-A affiliate of the Boston Red Sox, play at Polar Park, a brand new stadium in the city's Canal District.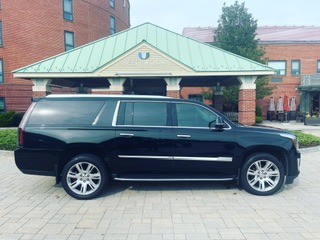 If you're looking to book a reliable and comfortable Boston to Worcester Car Service, look no further than Boston Suburban Coach. With our experienced drivers and well-maintained fleet of luxury vehicles, we provide top-notch transportation for any occasion. Visit our online reservations today to book your car service.
Here are a few popular destinations Boston Car Serviceprovides transportation to: Cape Cod, Logan Airport, Fall River, New Bedford, Lowell, Springlield.